Find Best
Org Chart Software

for Your Business

We help you find the right Org Chart Software for your business.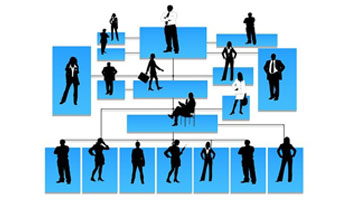 Browse Popular Org Chart Software
Up-to-date listing of Org Chart Software to assist you throughout your software selection and purchase journey.
Org Chart Software:

Org Chart Software is a software that is used to create organizational charts of all employees within a company.
Internal communications within an organization can be improved by offering awareness of current employees.

Features and Benefits of Org Chart Software:

The Org Chart Software has several features that can benefit the user in many ways to grow their business. Some of these include:
Individual roles in the company and cross team connections can be defined.
The software can be used in conjuction with workforce management software, which HR teams use to plan, manage, and track employee work.
A variety of ways can be offered to create and design the chart itself.
The creation process can be speed up with prebuilt templates.
Users are enabled to upload employee rosters so that an employee directory can be created with full-text search capabilities, with options to upload individual names on an as required basis or import a list in bulk from spreadsheets software.
Specific roles, departments, and more can be indicated as well as the publication and updating of organizational charts can be enabled as a business grows.
The specific functionality can be included to create business organizational charts.
Custom org chart design options can be offered.
Users are enabled to publish and update org charts as required and to upload employee roster lists.
Diagramming, collaboration, and data visualization can be combined to accelerate understanding and drive innovation.
You and your team can work on the same org chart by saving it to a shared folder or by using your favorite file sharing app.
Org charts can be build by importing data from your HR application or Excel.
You can export it into a variety of common graphics formats such as a PDF once your org chart is complete.
An organizational chart can be genertaed directly from data with the help of a built-in automatic org chart maker.
A data file of your organization's employee list can be imported using CSV, XLS, or XLSX format.
Photos and hyperlinks can be imported and displayed. You can skip data you don't want to include, and show some data in a tool tip without cluttering up the visual.
Your org charts can be transformed with auto-layout, filters, and data overlay.
It can be shown who is actively working in a diagram, and commenting, sharing by user tiles and everyone can be kept on the same page by revision history features.
Work can be done any time, any place, any device as download or installation is not required.
It is easy to configure permissions and auto-provision new accounts with a simple admin interface. All users can be moved onto a single master account to simplify document management.
All documents and files are stored and encrypted on servers with virtually no downtime with options to limit sharing by domain and to require SSO authentication.
Mind maps or flowcharts can be ceated in minutes with the simple drag-and-drop interface by first time users whereas professionals can piece together intricate mockups or network diagrams with similar ease.
It is easy to incorporate visuals into any workflow as the software can be integrated with a wide variety of apps and platforms.
The diagramming power of a Pro account can be enjoyed with customizable settings and increased control for admins.
You can ahave the admin access to all documents as you can access, restore, and preserve any documents on your account, even after the document owner has left your company.
Any data, diagrams, or resources associated with your Enterprise account can be permanently deleted.
Your diagrams can be embeded, published, attached, and stored in whichever apps your team uses most.
Account security can be increased by ensuring your employees log in with controlled enterprise credentials.
Offering Org Chart Software?
Customers in the market for Org Chart Software are actively browsing on SaaSUncovered. Be certain they come across your Org Chart Software.
Get Listed